Many opportunities present themselves for our young people to demonstrate and be given leadership.  This can be seen in their roles as Prefects with an abundance of portfolio areas such as arts & culture, academic, environment, social, sport, Bot student representative, student and house council representatives plus leaders for each house.  These students take a lead role in helping administer school events, act as role models and generally support and encourage students to make the most of their opportunities during their time at Ruawai College.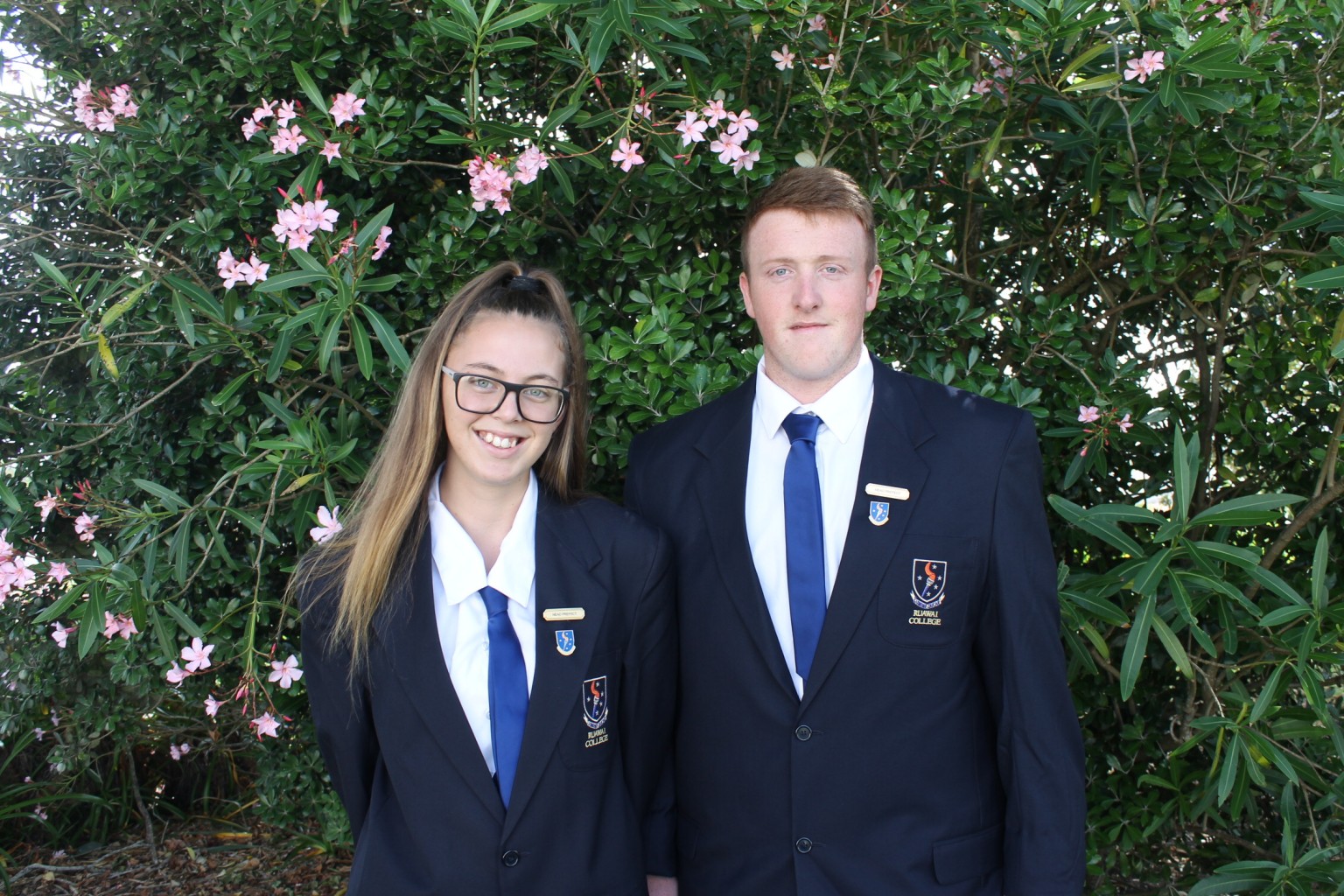 Head Prefects 2019
Alex Rope
Tyana Fenney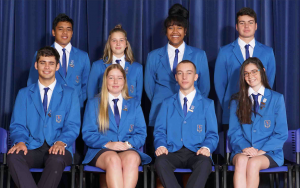 Senior Prefect Team 2018
Back Row left to right,  Michael Hammon, Stacey Blythen, 'Amelia White-Fotu, Jimmy Panoho
Front Row, Tristan Flavell (Deputy Head Boy), Sophie Blundell, Jack Brewster, Harriet Spoelstra (Deputy Head Girl)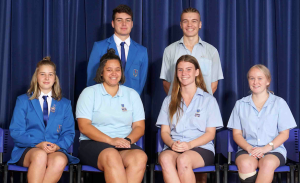 House Captains 2018
Back row: Jimmy Panoho (Rimu), Zac Cooley (Totara).
Front row: Stacey Blythen (Rimu), Tiaysha Rua (Kauri), Brooke Henderson (Kauri), Tamzen Eades (Kauri).