Welcome to our library!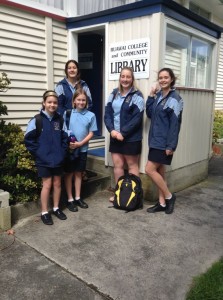 Ruawai College & Community Library is a spacious and inviting area, which has an extensive fiction and non-fiction book collection, and a selection of magazines. We also have a full colour printer and a pod of 6 computers.
Our librarian is Mrs Carly Marychurch and she is always available to help with anything you need.
New books are displayed on the counter and are available to be issued. They are changed frequently as we are always getting new and interesting books, which are often recommended by students and staff.
OPEN: 9:00am to 3:00pm on school days.
1st Break - Read, study, use the computers for schoolwork or games or play board games.
2nd Break - For reading, studying and school related computer use only.