… the study of interesting people and exciting places
 "If you study geography at university then you'll already know that it is the best subject you could possibly be doing. There is no doubt in your mind about it.   If you do not, then it has to be said sorry but you're missing out. Though you may think that your degree is the most interesting, or the most fun, or the most employable, the truth of the matter is that nothing compares to geography."         (Huffington Post)
Geography is
 the study of the environment as the home of people. It seeks to interpret the world and how it changes over time – past, present, and future.
 It explores the relationships and connections between people and both natural and cultural environments.
Georgaphy gives you…
 The knowledge and skills you will use when you leave school.
 Understanding about what is happening in our world now
 The opportunity to put your knowledge to the test during field work
 The opportunity to explore aspects of our country through field trips
 Literacy and numeracy credits: at each level you will achieve literacy credits for each Achievement Standard. Two Achievement standards at each level will give you numeracy credits.
 More options when preparing for tertiary education… Geography is one of the 'approved/academic' subjects.
 Knowledge and skills applicable to a HUGE range of courses and jobs.
 "Geography students hold the key to the world's problems"   Michael Palin [television personality and explorer]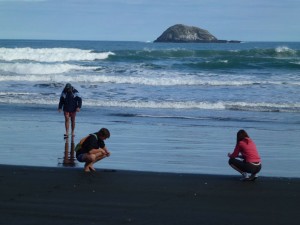 Please click on one of the levels below for full details of our courses.