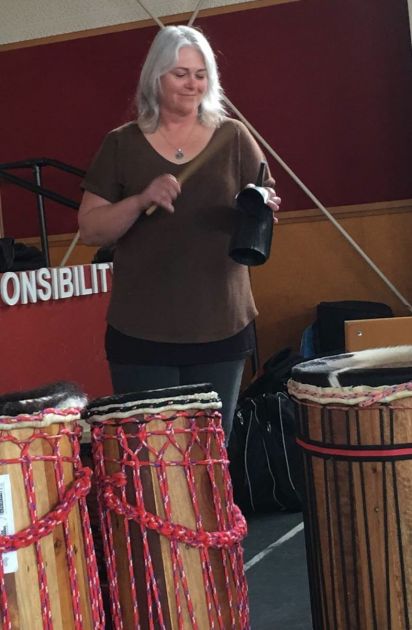 Tēnā koutou,
I am the appointed school counsellor and music teacher for Ruawai College. From the beginning of 2016, counselling services will be available on Thursday and Friday afternoons. Students and staff have been briefed on how referrals can be made.
If you have a concern or query with regard to your child's wellbeing and would like some support, please do not hesitate to contact me through the school office or email jvallance@ruawaicollege.school.nz.
Information about counselling in New Zealand and in schools can be found at www.nzac.org.nz.
Nga mihi, Justine Vallance
School Counselling
What happens in counselling?
In counselling you can talk about problems and concerns in a safe place with someone who will support you. You are entitled to a counsellor: whom you can trust and be open with, who listens carefully and sensitively, who is non-judgemental and will not blame you for the problem, who will try to see things from your point of view, who encourages you to make your own decisions, who will support you in any changes you decide to make, who will offer to refer you to help if necessary.
How counselling can help…
A counsellor can help you to: improve how you feel about yourself, think about things in new ways, do things differently, reduce your stress, open new options or directions for yourself, plan and set goals, explore your thoughts, feelings and behaviour, get to know your self better, improve your relationships.
What about confidentiality?

School counsellors who belong to NZAC are bound by confidentiality. This means not telling anyone about your private information without your permission or knowledge. Counsellors may need to talk through with you how best to support you. At times this could include involving someone else, with your knowledge and permission.
Very rarely, when you or someone else is in serious danger, counsellors cannot keep this confidential, because of their duty to prevent harm. If at all possible they should talk this through with you before acting.
If you have concerns about your counsellor you could speak to the counsellor or talk to someone you trust who is in a senior position in your school about what you could do. If you still have concerns you could contact NZAC PO Box 25287, Wellington 6146 ethicssecretary@nzac.org.nz
Published in the New Zealand Association of Counsellors "School Counselling" pamphlet